Today was the last day before examination start for grade 4-7. The examination will start on Monday for them. Therefore they cleaned their rooms and put desks in order. I could teach grade 4s but I couldn't teach grade 5 because they were like this almost whole day. 
I expected these things though. I hope I can do review with them if they have a time even it's short. 
Today Ms.Ausiku talked to me about PDP. I totally don't understand about PDP, but maybe it means Perasonal Development Plan. I might have to write it also. I must ask about it to Mr.Ngenda. Then Ms.Ausiku showed me her plan for next year, and it include making teaching aids and do lesson study with me!! I was touched! Next year should be busy and challenging, but I'm also looking forward to teach learners with those teachers. 
And I talked about question papers with Mr.Ngenda. I explained about which questions are not match to syllabus, then Mr.Ngenda totally agreed with me. He told about that to principal, and he will also tell to the region council. I really appreciate his attitude to what I'm saying. He is on my side. 
After backed from school, took a nap, then I realized my brade is getting break. So I called to Ms. Seciria, she came to my house, she remove my braid from my hair.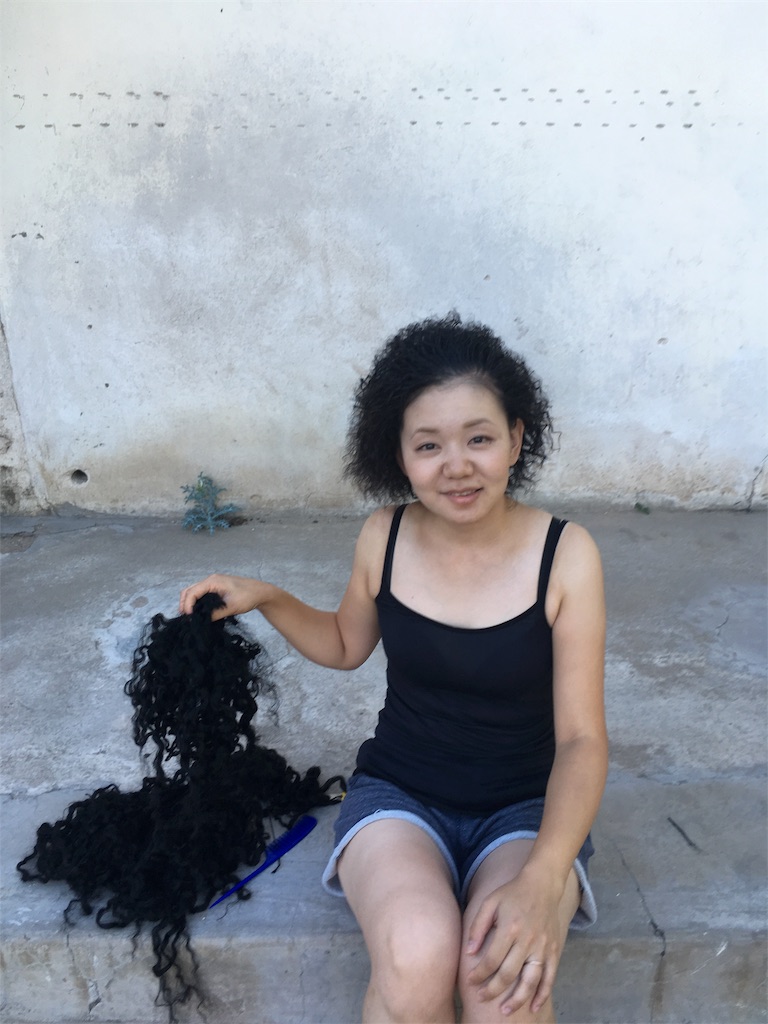 It looked like this. I really like my braiding hair style because if I put braid on my head, my hair don't disturb me, I don't need to do shampoo and conditioner, I don't need to dry my hair after taking shower, I don't need to set my hair in the morning. 
But don't washing hair for long time is not good. It's sometimes itchy and smells bad. And it's not comfortable to sleep with braid hair. 
Nevertheless, I want to try braid style again.